"Just thought you would want to know. . . She broke her leg". Those were the I words that greeted me yesterday morning from a friend in Indiana, as I checked my messages.
"Did they have to put her down?" I asked.
"Yes, they did and buried her on the farm", was the reply.
That was it. Hearing those awful words brought tears to my eyes. I had just learned that a phenomenal horse I used to own had to be put down.
I know what you are thinking, it's a horse. . . how attached can you really be? But honestly, if you have owned a pet, you get attached. My horse wasn't a pet, but she was part of the family, all the same.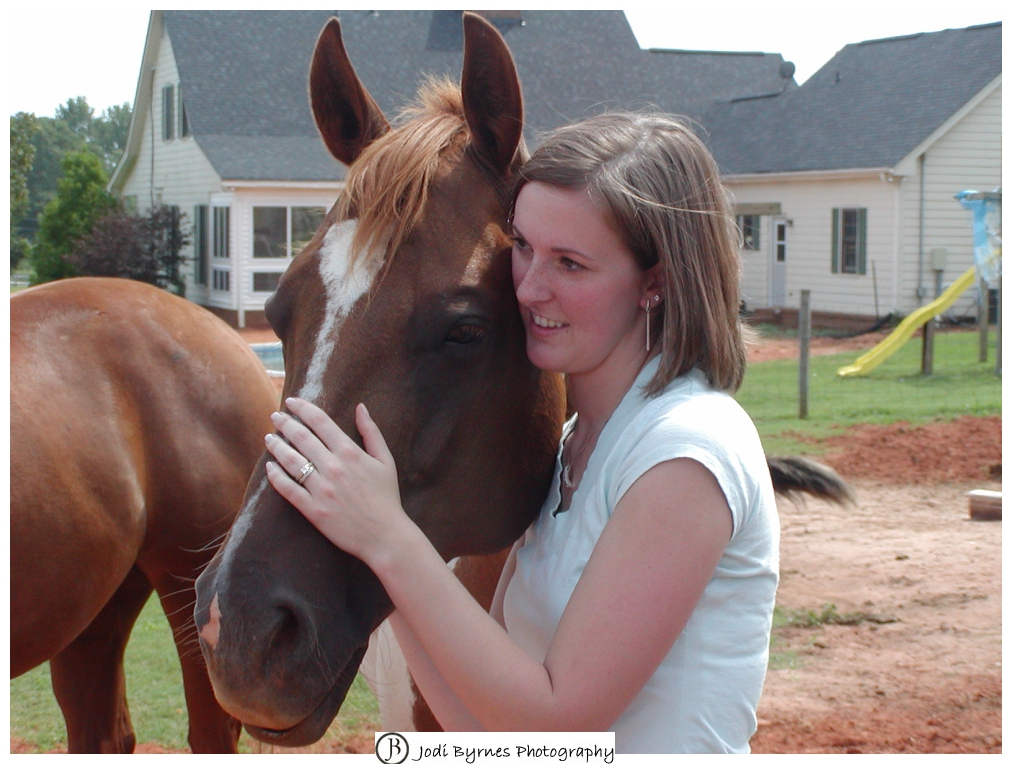 I received 'Stopper' back in 1999, when she was a 3-year-old. I had been showing horses for several years at this point and was ready to take things to the next level. This paint mare was a perfect fit for me and I couldn't wait to get started. Her registered name was WhataTrafficStopper. She earned that name because when she was a baby out in the front pasture, the school bus would stop and let all the kids look at the horses. The name just kind of stuck and she's been Stopper ever since.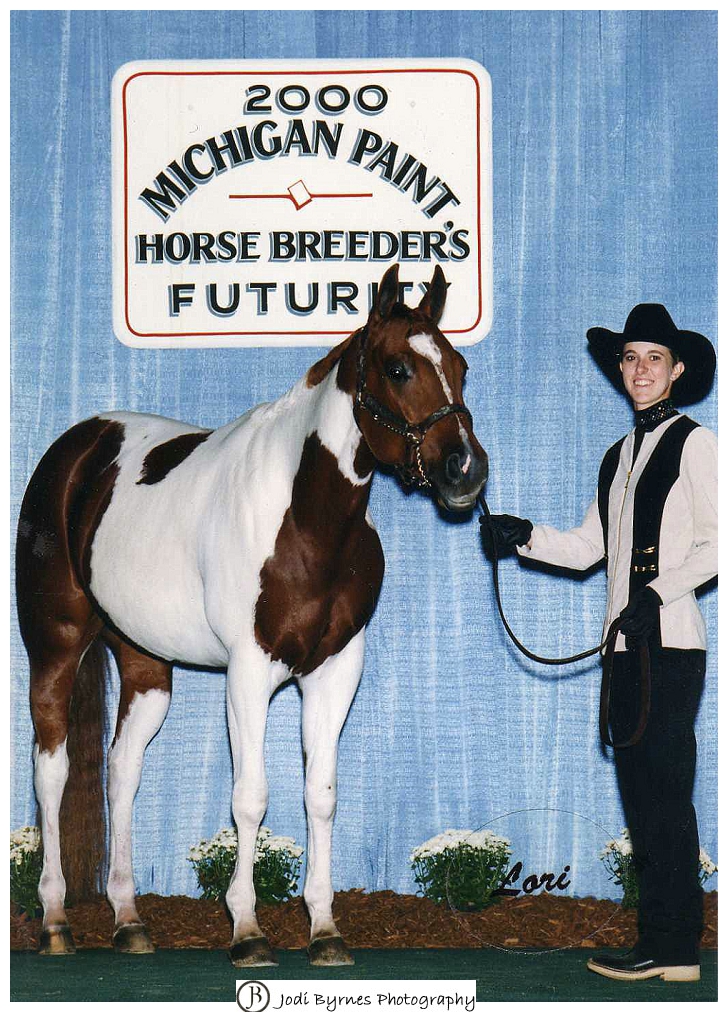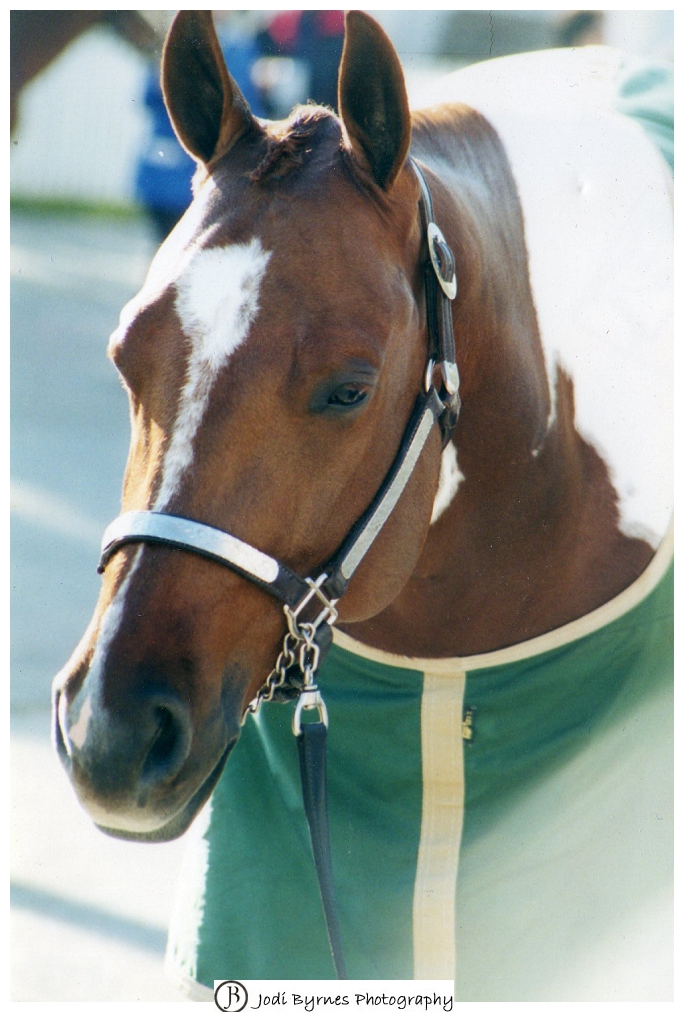 Over the next several years, I set some goals and was so excited to accomplish each of them. Top Five in the Zone, Superiors in several classes, Top Twenty in the Nation, High Point Youth, Top Ten at the World Show, it was a dream come true.
I traveled the country with my grandparents and trainer. My parents would come to the shows they could and cheer us on. I loved the life and the opportunity I had to meet people. Showing horses taught me so much about life, how to interact with people, how to accept  praise, how to accept defeat, and hard work.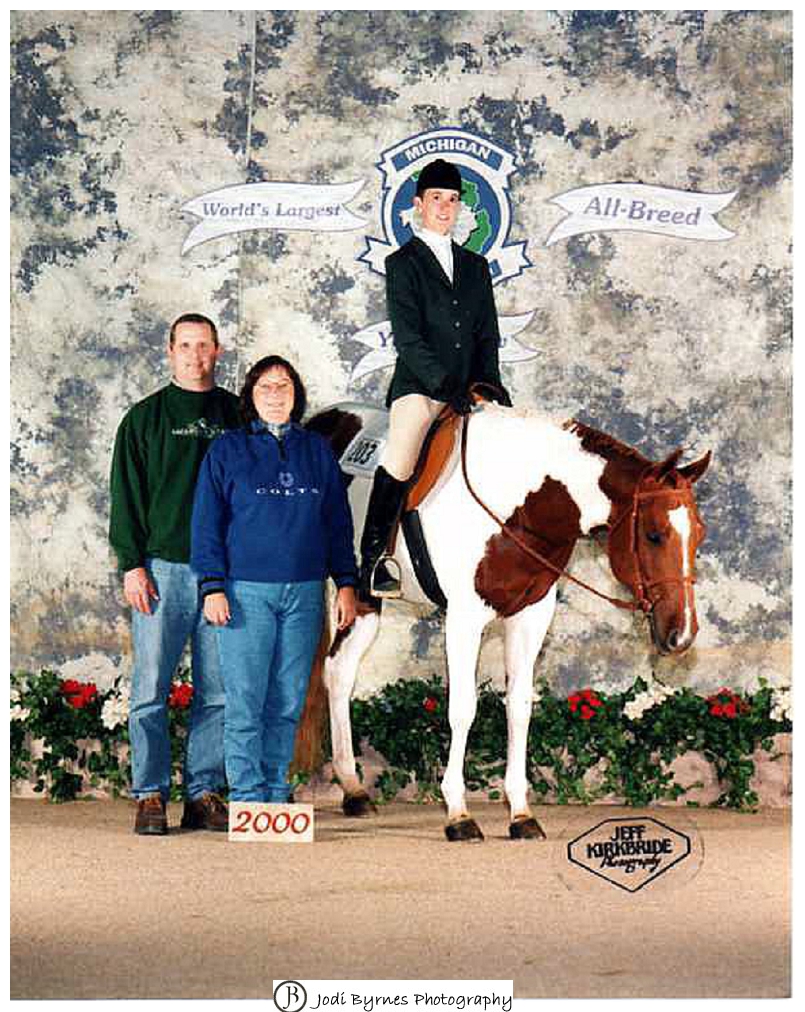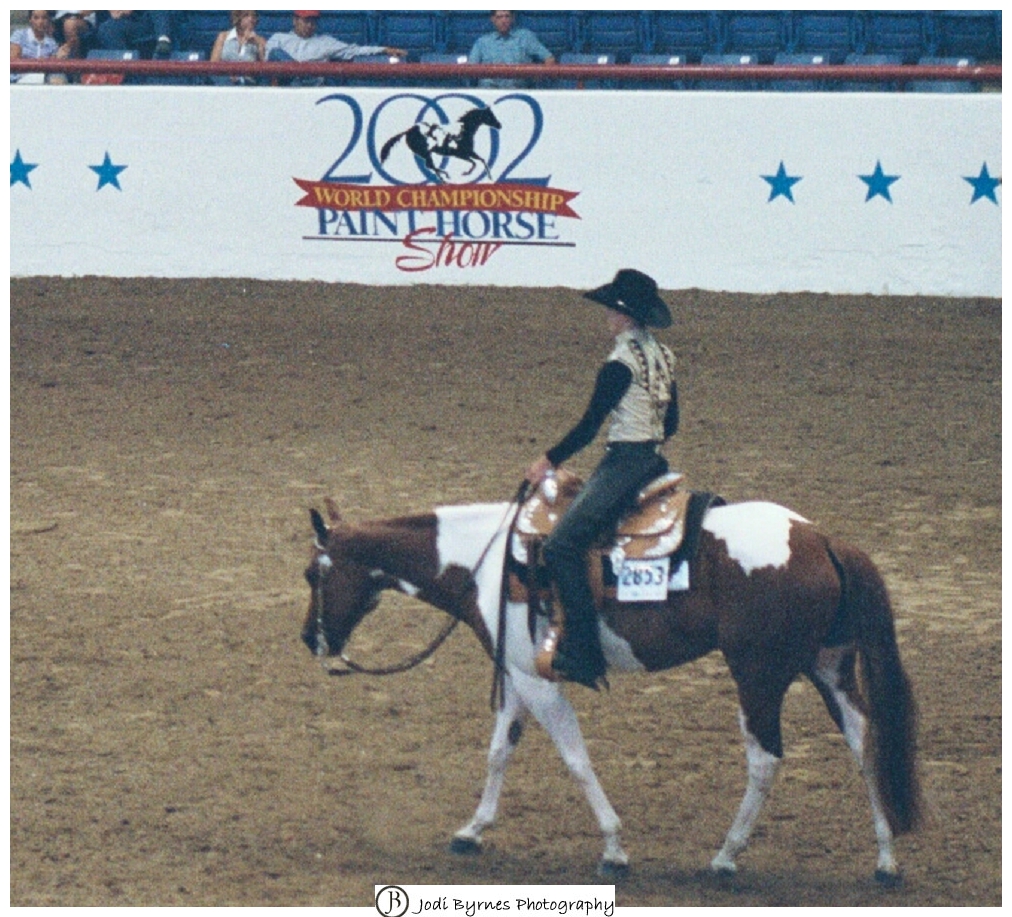 I had one more year left to show as a youth at the World Show, held every year in Fort Worth, Texas. I just knew this would be my year to exceed. As we started to prepare for our first class, it became evident that Stopper was favoring her front leg. We had it checked out, but couldn't really pinpoint the area that was causing the problem.
Eventually she developed an abscess in her hoof and just as quickly as my World Show dreams started, they were over. She never really did fully recover and always favored that front leg. Showing really wasn't much of an option any more, so we decided to breed her.
As I went off to college, I had to cut back on showing horses. It wasn't that I wanted to, but I just didn't have the time to devote to showing, living 700 miles away from home. Several opportunities did open up for me however, I was able to show at the Gulf Coast and Gold Coast Circuits in Florida, a huge Quarter Horse show at the beginning of each year. I was also able to show at the All American Quarter Horse Congress in Ohio, which had been an absolute dream of mine since I first knew what a horse was.
All these memories came flooding back to me when I read those words. Showing horses had been such a huge part of my life. I even tried to skip my high school graduation for a horse show! What kid in their right mind would do that?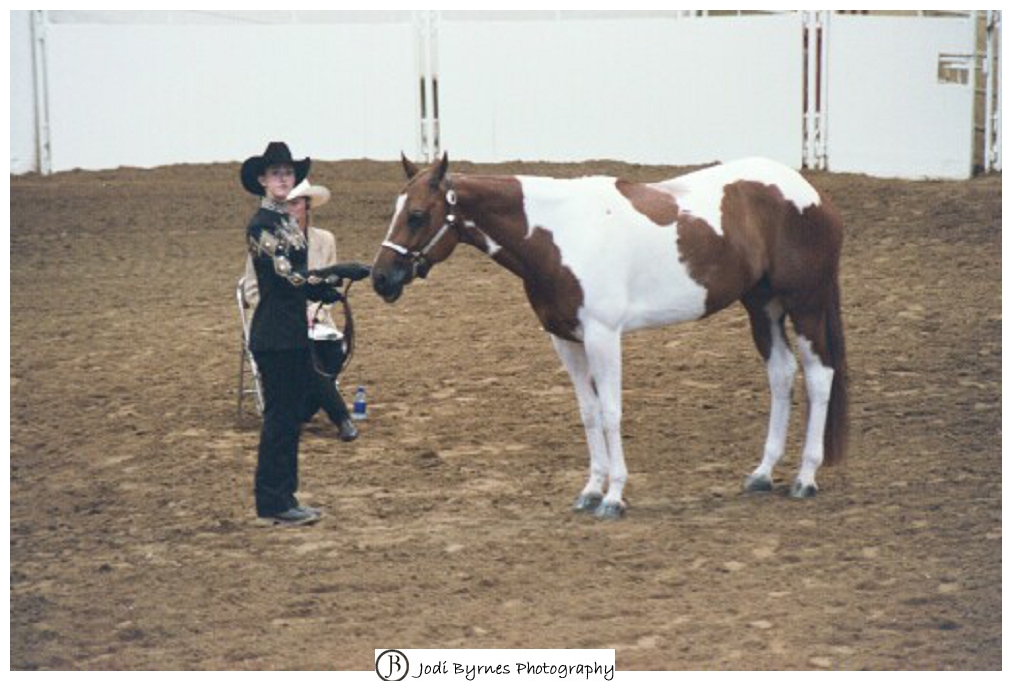 Somewhere in the back of my mind, I always thought I would buy her back and have her live out her days with me. Of course, you have to have a place for a horse and we just didn't have the space. I had this dream of buying one of her babies and turning him into a world champion, but that probably won't happen either.
I was able to visit Stopper at the farm she was living at in Georgia a couple of years ago. The owners were calling her Polly, but to me that just didn't fit, she would always be Stopper to me.