These four brothers earned some serious brownie points for their mother when the oldest contacted me inquiring about portraits for Mother's Day. It had been many, many years since the four of them had had professional pictures taken and they thought it would be a nice present for their mother. I loved the idea and was so excited to be a part of this special gift for their mom.
We emailed back and forth, discussing locations and outfit choices before deciding to photograph at Lake Robinson in Greer, South Carolina. The brothers live on a lake and thought it would be appropriate to photograph their portrait session at a lake, and I loved the idea!
We chose to photograph early in the morning at Lake Robinson, hoping for some pretty morning sun. However, a few days prior to our session, Greenville received a lot of rain and it was forecasted to rain during the portrait session. Upon arriving at the lake, the weather was barely cooperative, just a fine mist coming down. An early morning fog spread over the lake, making the mountains in the distance invisible. The fog created a very mysterious effect and gave off an almost eerie vibe.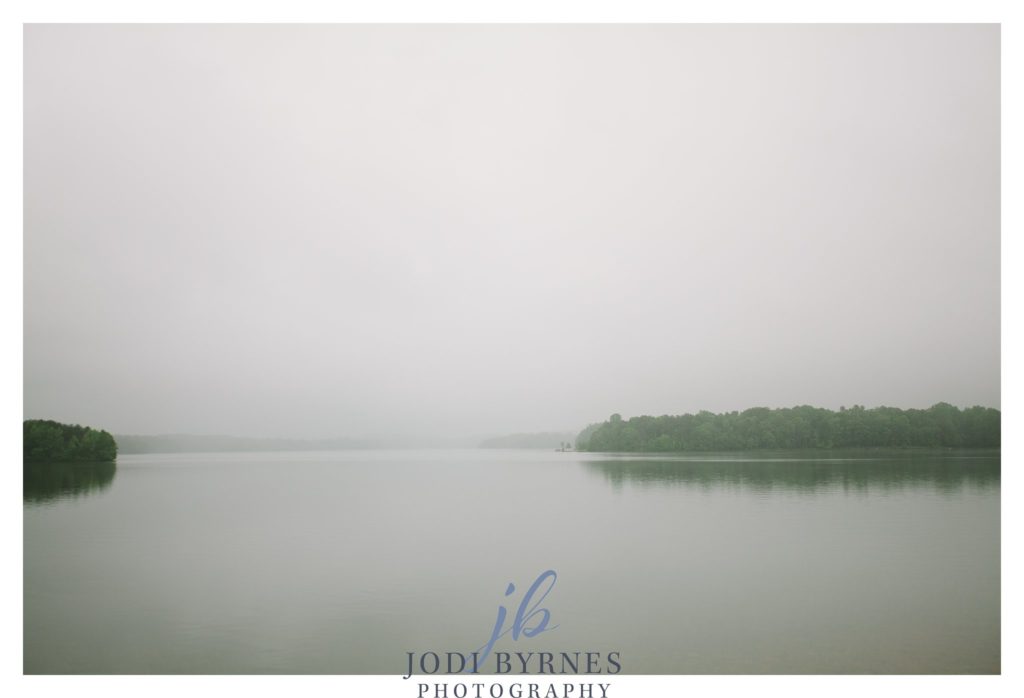 Once the guys arrived, we started photographing quickly in case the skies decided to open up and downpour over everything. Thankfully, the rain held off and actually stopped misting over everyone a few moments into starting.
A few brave fishermen were out on the lake, so we didn't have a lot of people to work around when photographing. The guys did great and coordinated their outfits perfectly. The colors really stood out at the lake setting, with the green trees and open sky. I can not stress enough how important clothing choice is for family portraits. These guys did great.
I have to admit, when I heard there were four brothers wanting to do portraits for their mother, I wasn't sure what to expect with their clothing choice. I always offer the option to clients to photograph their outfits and send them to me via text or email if they have any doubts as to what would look good. Alec assured me they would be okay in coordinating on their own, which was perfectly fine. Turns out, they didn't do a bad job at all!
Thank you guys for the fun portrait session and I am so glad your mother loved her Mother's Day gift from you!