Today's blog post is a little different than what I've done in the past. With the pending arrival of my second child and some time off, I still wanted to provide my faithful readers with interesting content and hopefully something useful for them.
I reached out to a few local businesses here in Greenville, who happen to be friends of mine, and asked if they'd be willing to let me come take a few pictures of them in action. I loved the response I received and wanted to share one of them with you today. In the coming weeks, I'll share the other one, so stay tuned.
Today's Greenville local business highlight is a friend of mine I met while in college. We recently reconnected at a local networking meeting and it's been great catching up with her!
Julie sells Mary Kay, but she isn't your typical 'Mary Kay lady'. What woman wouldn't want to feel pampered or try a new product to get rid of those pesky wrinkles or that new pimple that just showed up? Julie will put you at ease and ask about your concerns.
To get a better understand of Julie and the service she brings her clients, I asked her fill out a few questions about herself and Mary Kay.
---
What is the name of your business? 
Mary Kay- skin care and cosmetics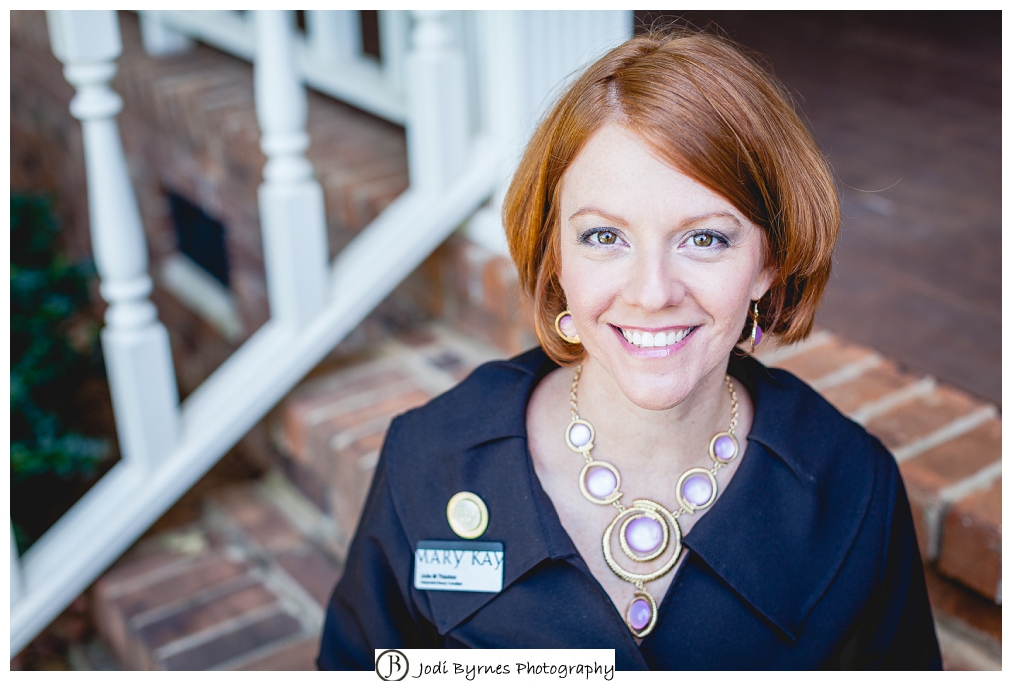 How long have you been in business? 
Two years.
Describe what it is that you do or offer. 
I offer complimentary facials, wedding make-up and facial packages, cosmetics and skin-care education and sales.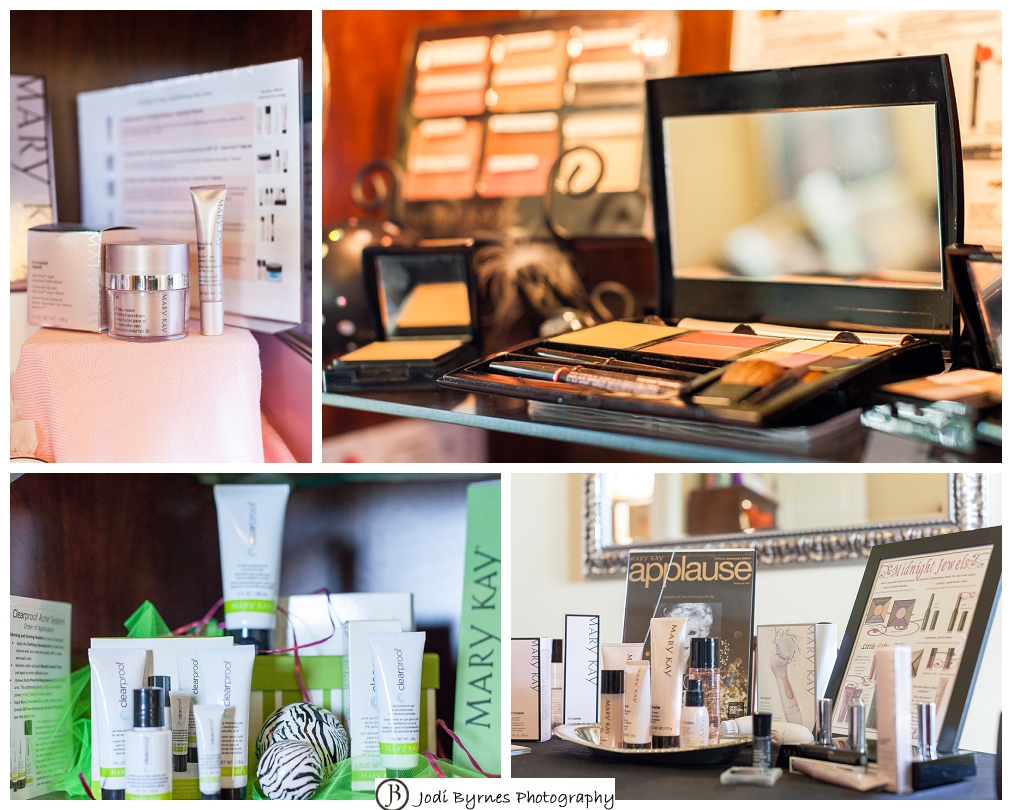 How did you get started?
I chose to leave a full-time job where I never was able to enjoy meeting new people or have any flexibility, for the opposite world of enjoying new people and having flexibility to help and spend time with friends and family – while still making a living.
What is your favorite product or service that you offer? 
Complimentary facials at the studio! What a great time and place to pamper new friends!
Describe your ideal client. 
Ladies who like to take care of themselves, protect the skin gifted to them, and are interested in a tried and proven product that they can have confidence in after trying it at a complimentary facial appointment.
What is your favorite color and why? 
Pink – Mary Kay offered me a "pink bubble" in which I get to pamper ladies and enjoy sweet wonderful time with them, rather than fighting through the chaos of life that I thought had to be the "norm".
What is your favorite thing about Greenville?
The hometown feel that can be found, even through the growth.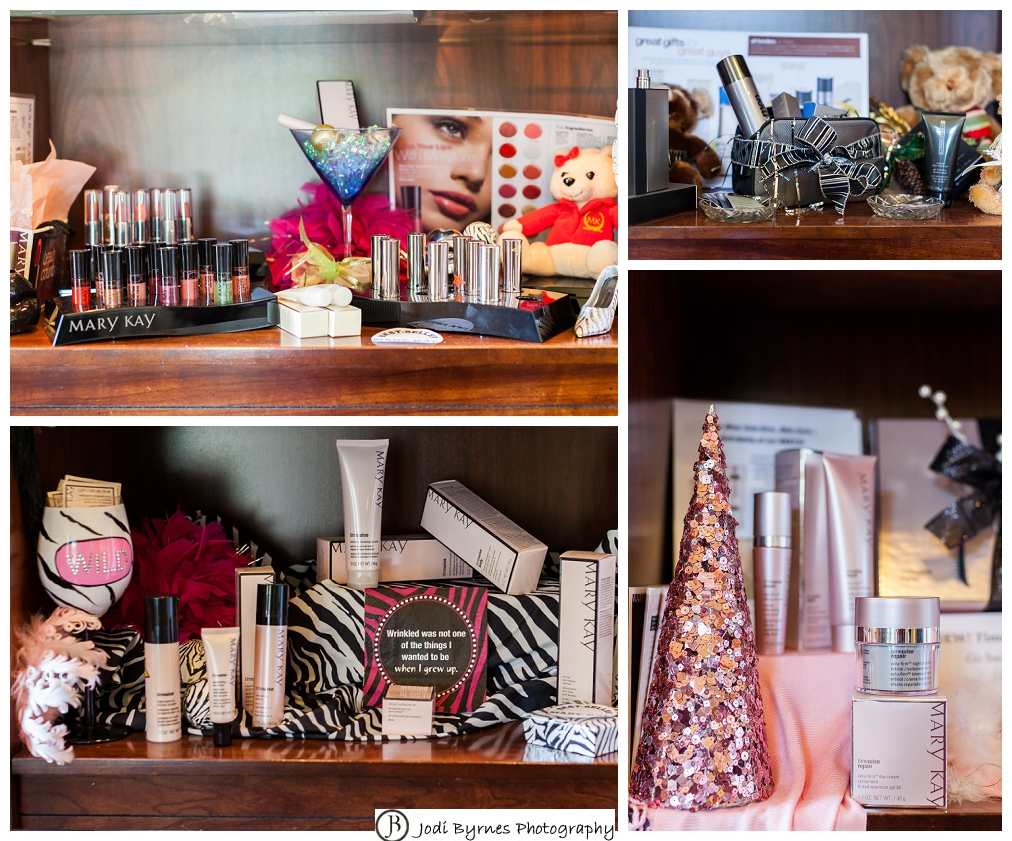 Where is your favorite place to vacation and why? 
South Jersey…I spent summers there as a child…at Ocean City. We would ride for miles on the boardwalk, then run through the fields at my grandparents farm! Loved it!!

Is there anything else I should know about your business? 
Our skin care has earned the Good Housekeeping seal- meaning their experts have studied our claims for our products, and have found them to be absolutely true!

Mary Kay Foundation supports funding cancers that affect women, and the fight against domestic violence.
Be sure to check out Julie's website for all the latest trends in makeup and skin care! I've seen her in action and this lady definitely knows her stuff!
Thank you so much for allowing me to come and take a few photos of you at the studio!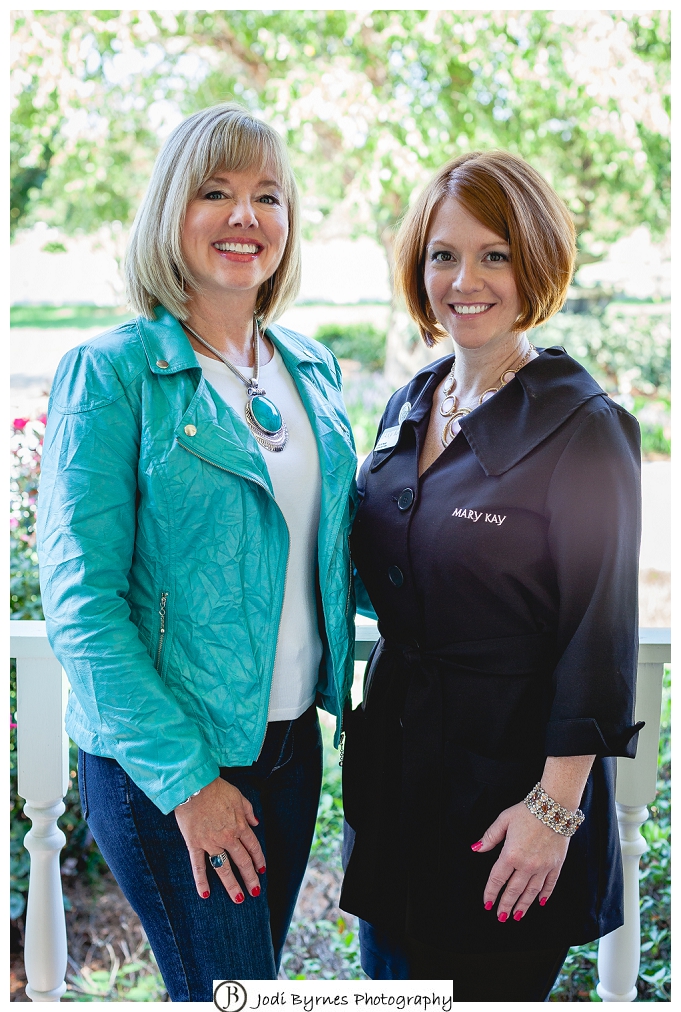 ---
Do you have a small business and are interested in being featured on my blog? Send me an email and we'll chat!