It's the question I get asked a lot and it's definitely worth the time. "What should we wear for our pictures?"
You've chosen your perfect family photographer and set a date for some unique family photos, now all you have to do is figure out what to wear!  I know my family stresses about this and it's what I do for a living.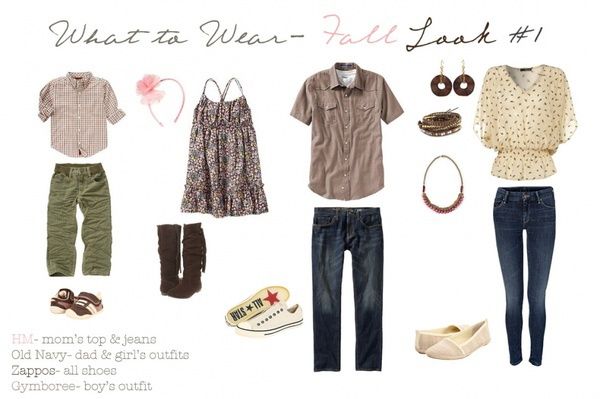 I always tell clients 3 things:
1. Wear something that is comfortable.
2. Wear something you feel fantastic in.
3. Wear something that shows off your personality.
You want to be able to move around during your photo shoot and not have to worry about buttons popping off or falling out of clothes. Putting a little time and effort into what you and your family will wear will pay off big in the long run.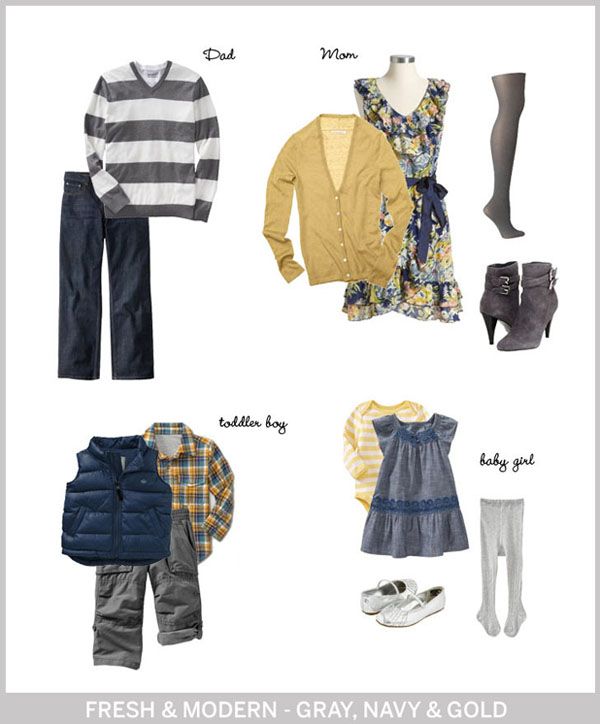 Also, pay attention to details. A headband here, a hat here, suspenders, polished shoes, manicured nails, if you need to update those highlights, do so a week or two before your pictures.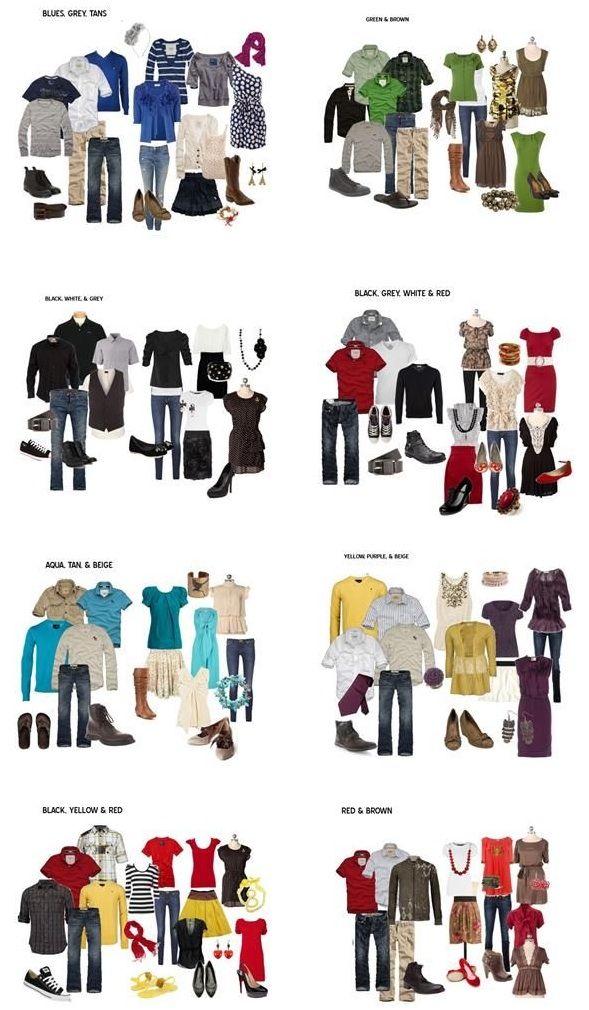 I don't know how many times I've heard, "I wish I had worn something different" or "wow, that color does not look good on me".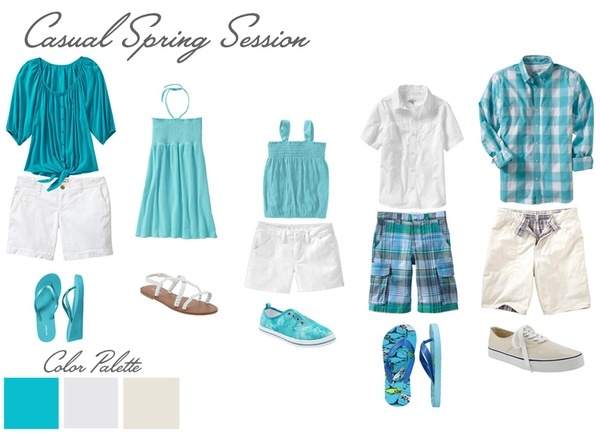 You want your family to coordinate, not be all matchy-matchy. Choose two or three colors that coordinate well and create your look around them. Pinterest is full of ideas and boards for this topic alone. In fact, that's where I pulled the images below from. They are not original with me, just simply ideas that I liked and could easily be replicated.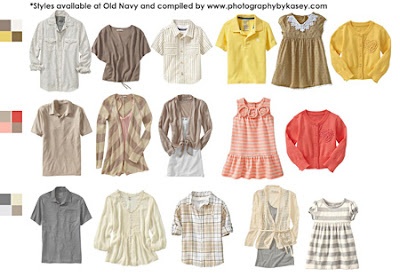 Three 'don'ts' that I try to tell clients when choosing their wardrobe:
1. Don't go spend a ton of money on new outfits for everyone.
2. Don't show up in something you've never worn before.
3. Don't wear white shirts and khakis.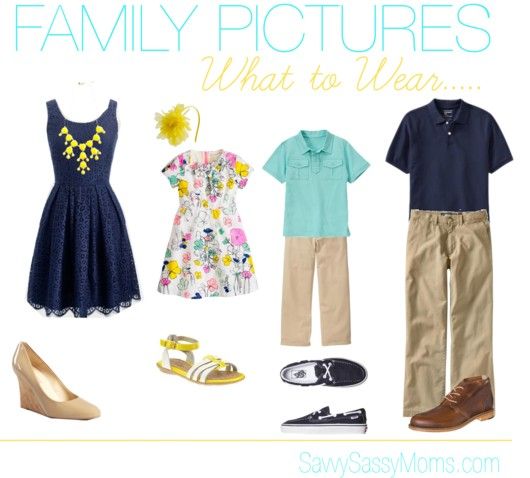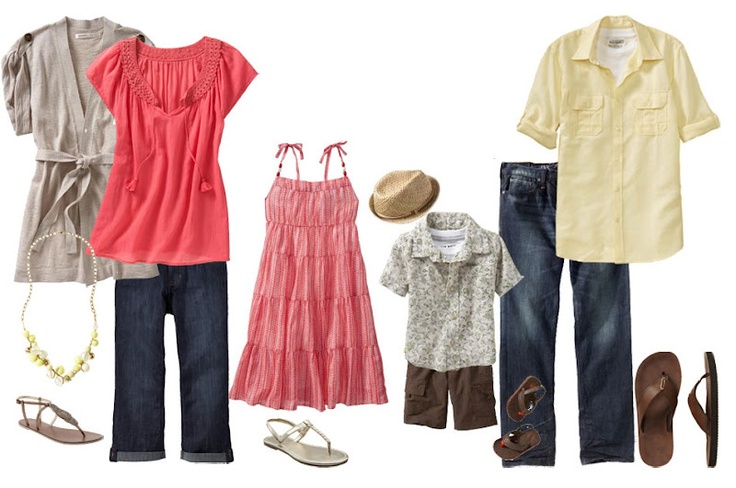 I know it may sound harsh, but you will thank me in the long run by wearing something with color, personality, and movement.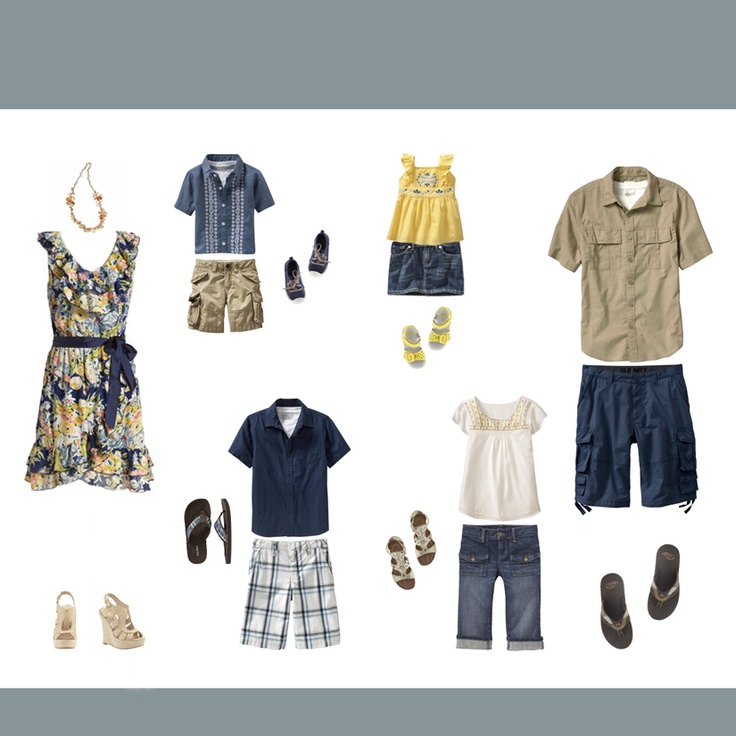 Do you have any questions or comments? I'd love to hear from you! Would you like to schedule a session with me? Fill out the form below and I'll be in touch! Thanks for stopping by!
[contact-form][contact-field label='Name' type='name' required='1'/][contact-field label='Email' type='email' required='1'/][contact-field label='Website' type='url'/][contact-field label='Comment' type='textarea' required='1'/][/contact-form]