I had the pleasure of meeting Sarah and Joe at Furman University to shoot their engagement pictures over the weekend. Sarah contacted me as a referral from a friend (click here to see what referring a friend could get you!).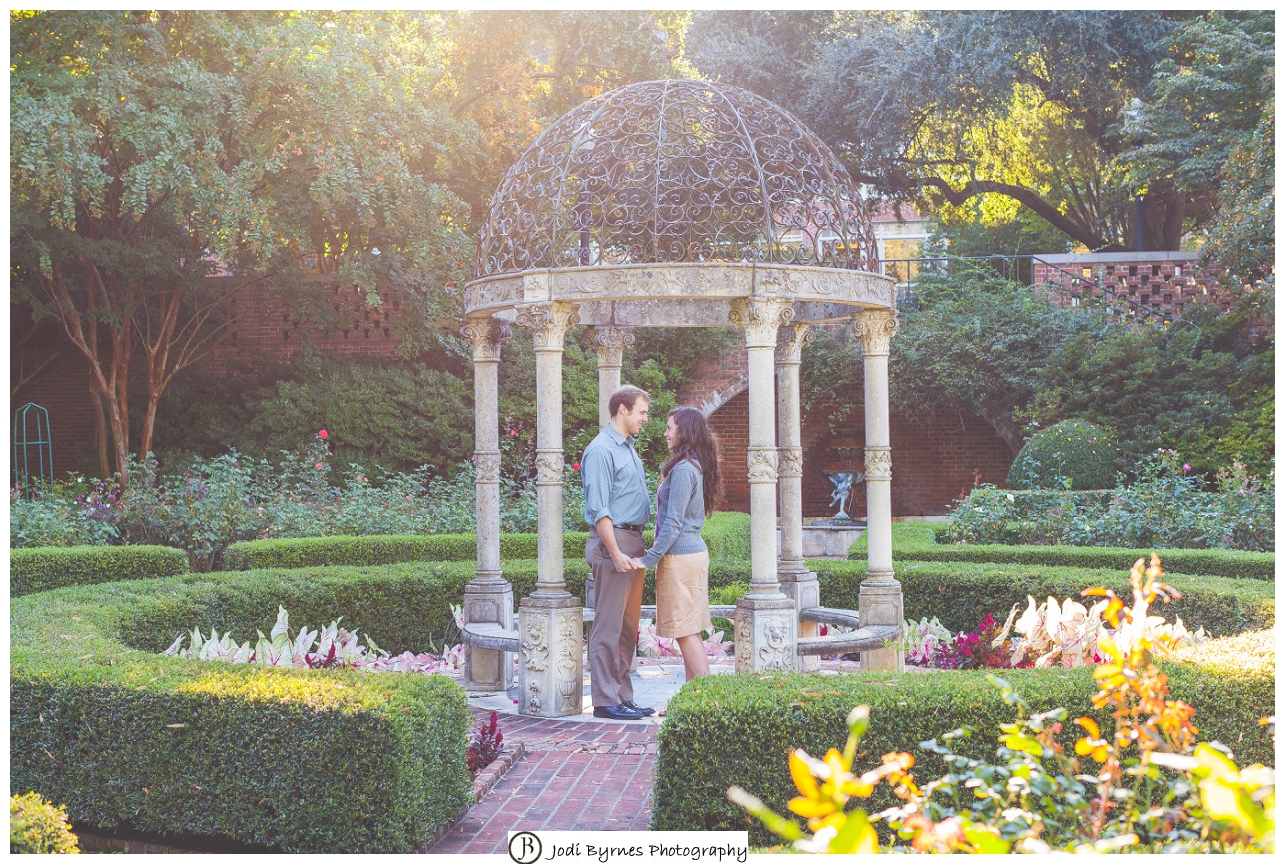 Sarah and Joe were just newly engaged and since Joe lives in Washington and can't visit that often, they knew they wanted to get engagement pictures while he was still in town.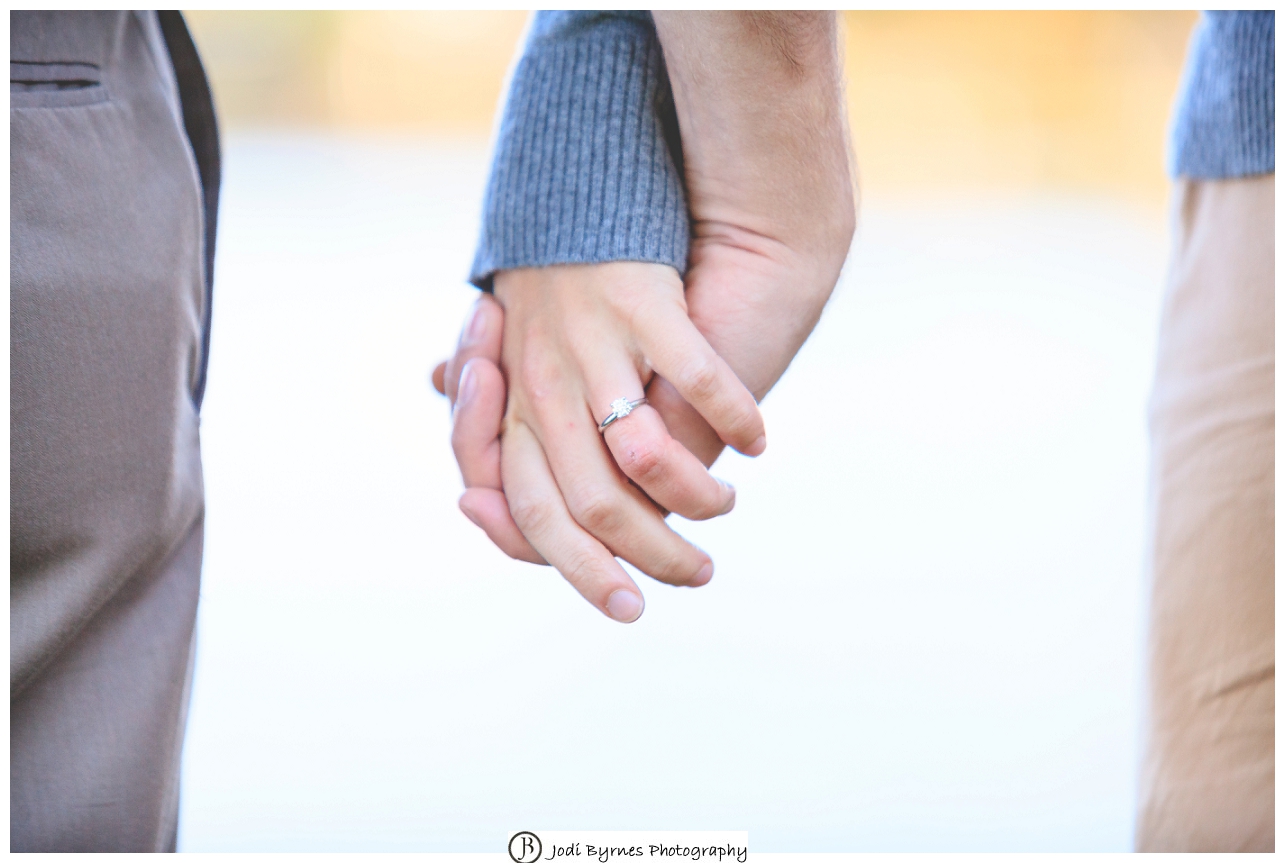 We decided to meet at Furman University early in the morning. When I say early, I mean like 8:30. Not quite the crack of dawn, but pretty close. At least it feels like it these days.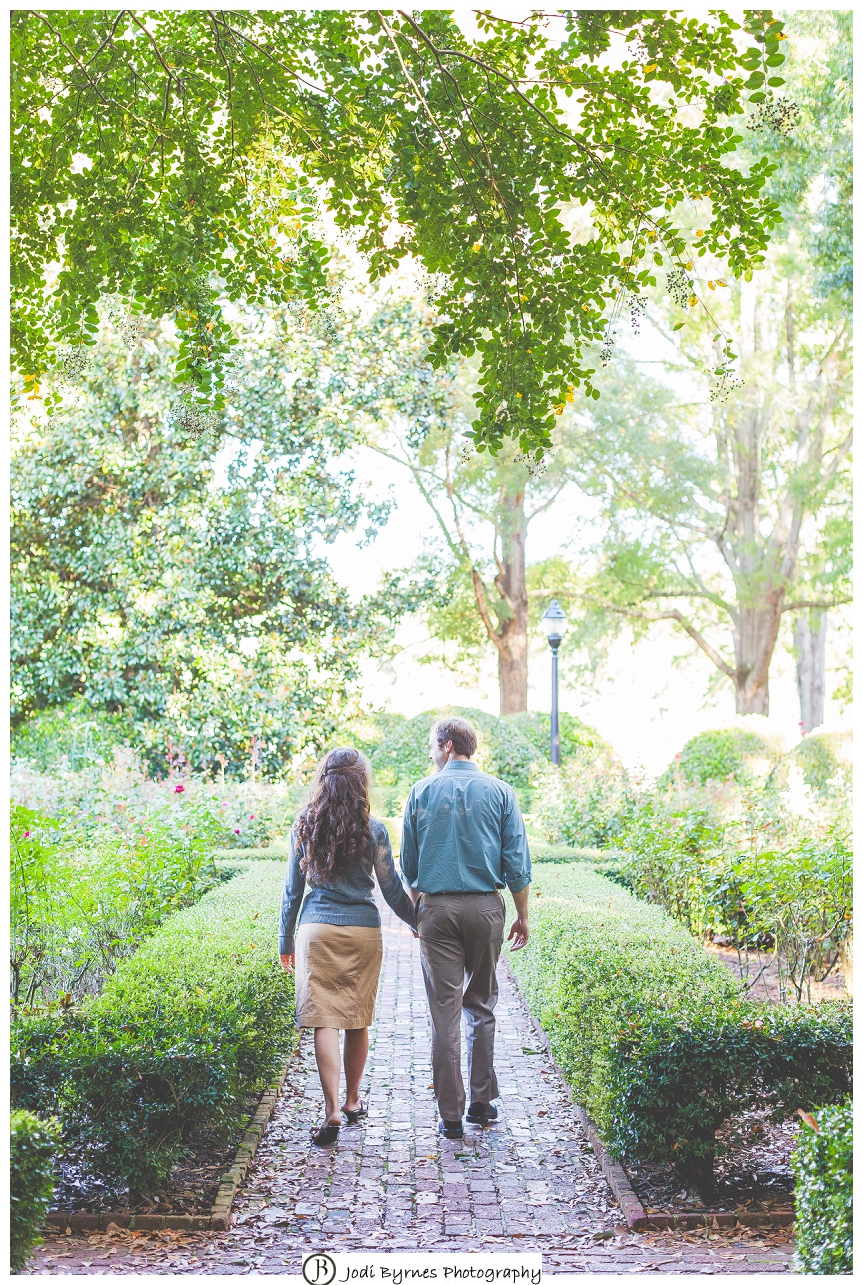 The weather couldn't have been more perfect. We had a torrential downpour the previous day, but Saturday morning dawned bright and clear. The air was crisp and the sun was shinning, perfect weather for shooting pictures.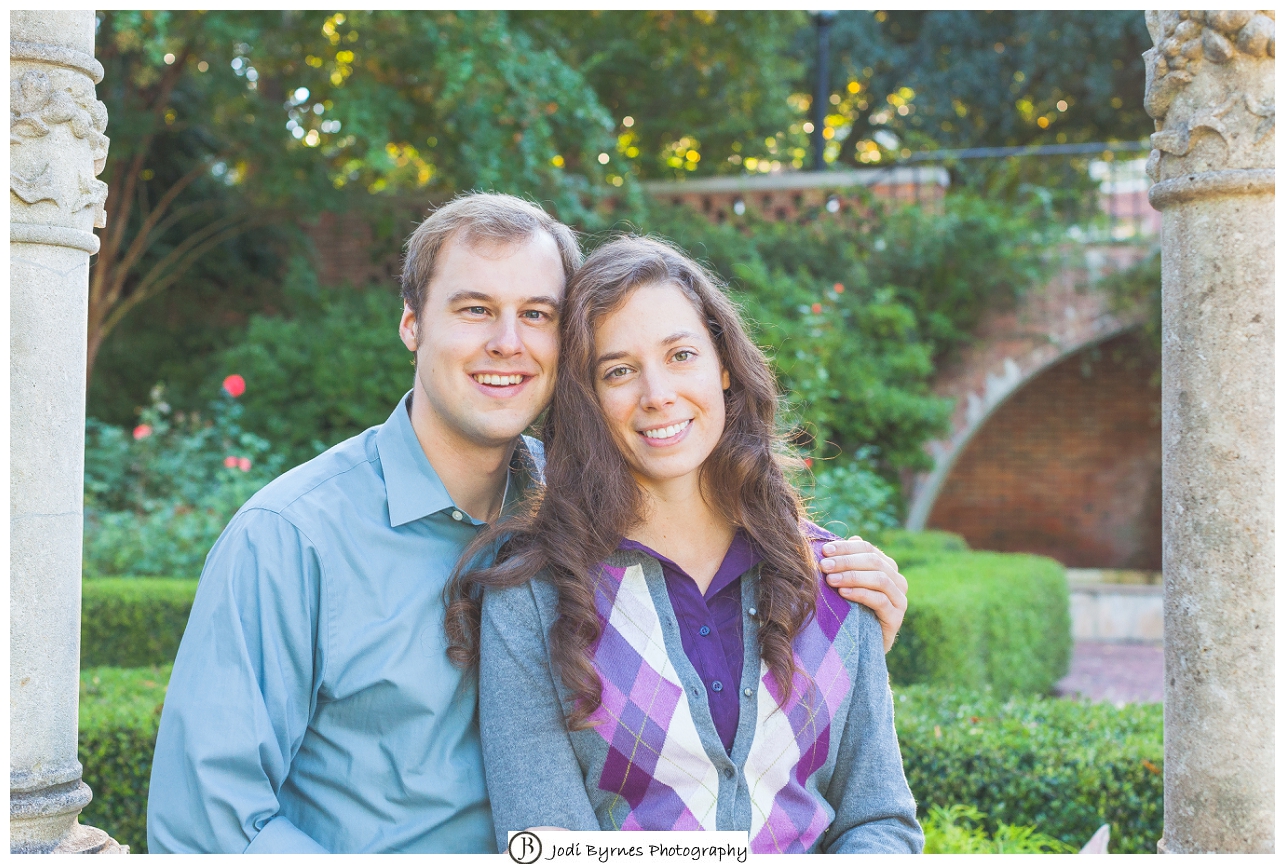 We wandered around the campus and took pictures in quite a few different locations to get a variety of looks.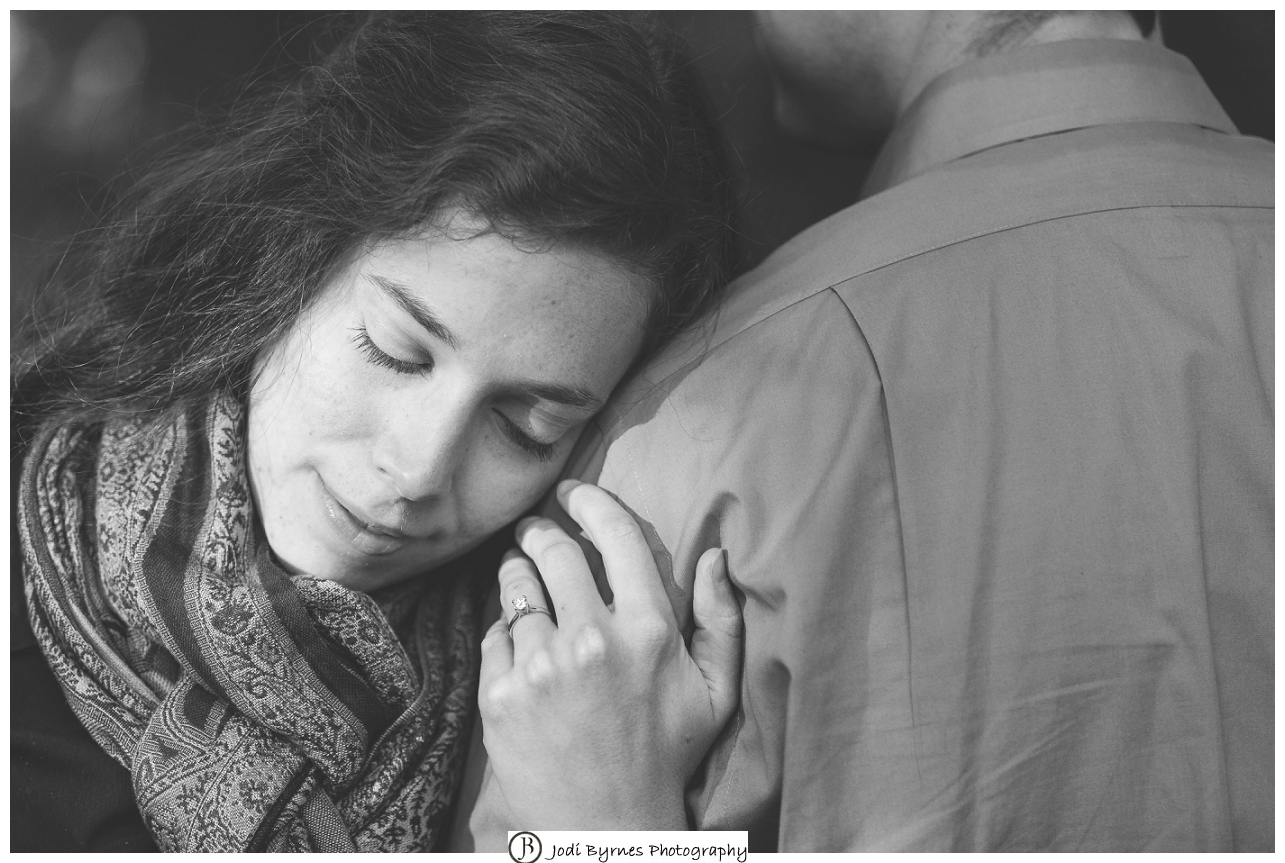 I will say, I'm a little biased, I think the rose garden pictures are my favorite. Which is your favorite?
Sarah and Joe, it was great to meet you and thank you for trusting a stranger with your engagement pictures! I wish you the best of luck with your January wedding!