Baby girl turned 10 months old while we were up in Michigan at the beginning of this month. I took a few 6-month-old photos of my nephew in an old chair my mom had and they turned out so adorable! No, I'm not biased, they really are super cute!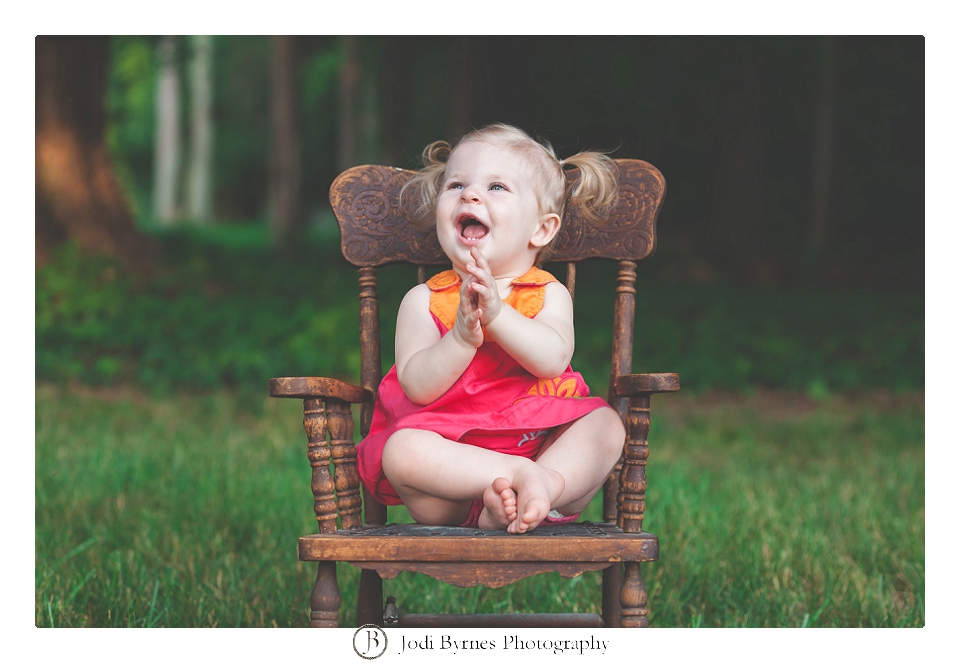 I knew I wanted to take advantage of my parent's backyard while in Michigan for some photos of Sadie. My mom pulled out this old rocking chair that was her's from when she was a baby. I loved it. I actually didn't bring anything to put Sadie in for the pictures, so I shopped at the local Child Again consignment store and came up with this bright and colorful dress for Sadie to wear.
It's important to choose the right colors and outfit for your sessions. I knew I would have a dark green background and the chair was dark when I was looking for a dress. I also knew Sadie looks good in orange, pink, and purple, so those were the colors I was keeping an eye out for. Thankfully, I found the perfect little summer dress for her. It's not too girlie or frilly, because I'm so not a frilly-girl!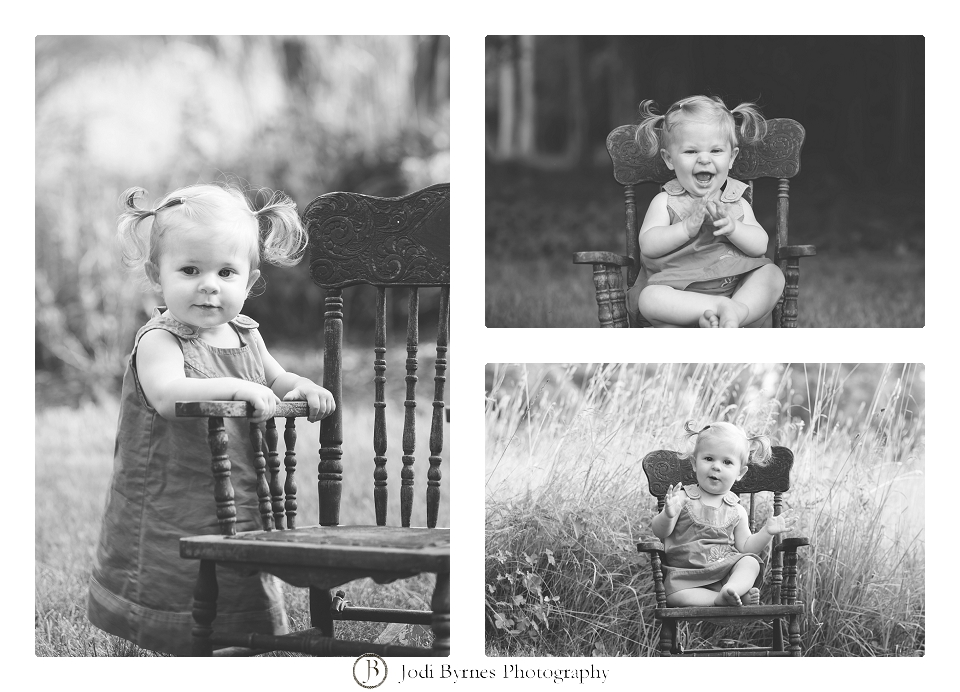 I had my mom act as my assistant for the pictures. She kept Sadie upright in the chair and helped to keep her attention while I frantically took pictures. With young kids, it's so hard to get their attention, and when you do have it, you must act fast because a bug or cousin, or dog or grandpa might take their attention away. I think I took close to 200 pictures of Sadie in about 15 minutes time! That's ridiculous! I normally don't take that many photos, but with Sadie, I was going for a very specific look so I shot a lot in hopes of getting it, which I think I did.
I love the way she crinkles her nose when she smiles and she is so proud of herself when she claps her hands! She's always smiling and always wiggling!
Here's my favorites from her fast and furious session a few weeks ago!