So now that you've chosen your family portrait photographer, it's time to prepare for the actual portrait session. It can be easy to feel overwhelmed at the thought of picking out coordinating outfits for everyone in the family, hoping for nice weather on the actual day, praying your kids behave and listen, and you actually like the photographer.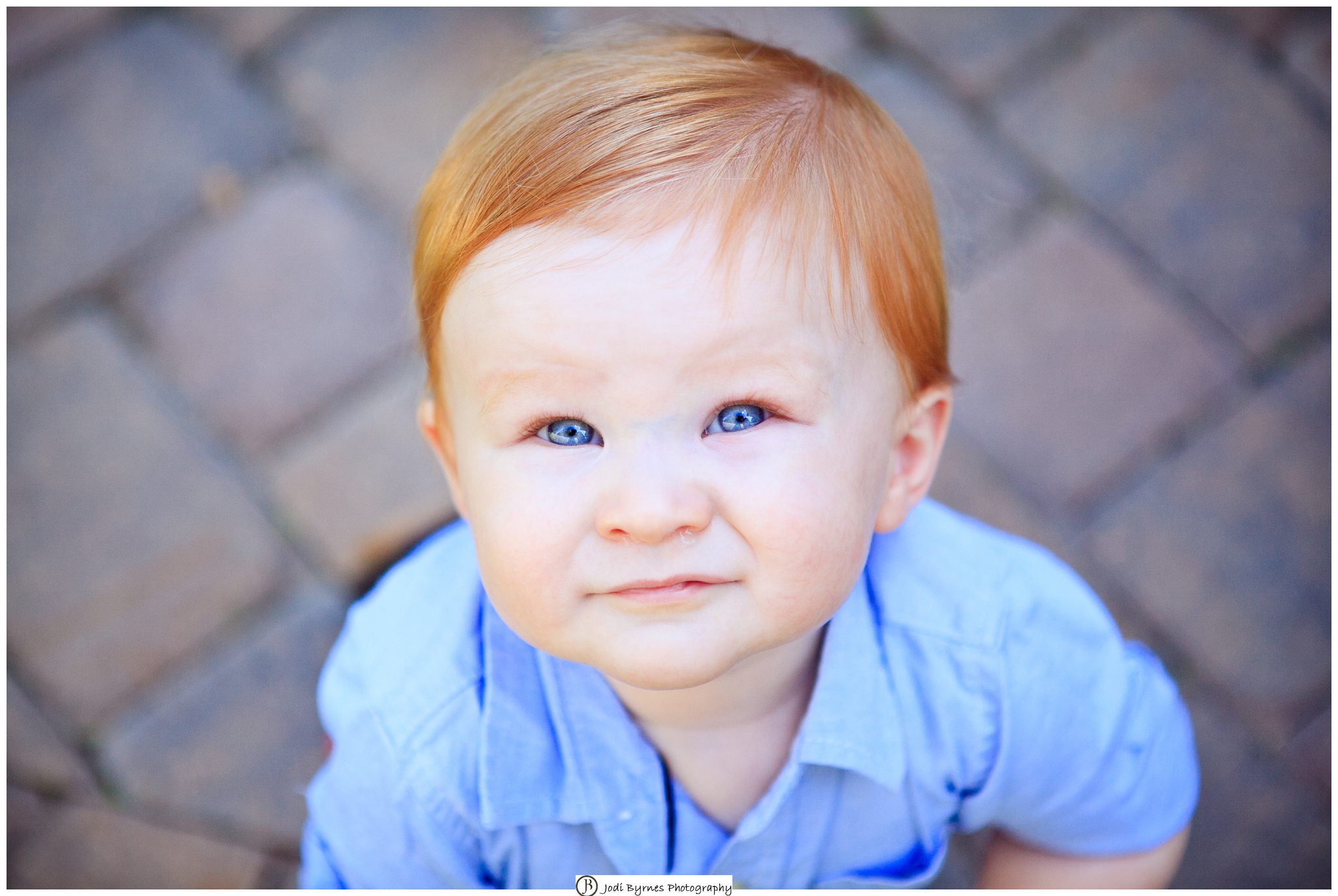 I get it. I've been there. My advice? Start planning as soon as you've scheduled a date. The longer you put off planning, the more stressed out you will. Which isn't good for the rest of the troops.
My experience has been that outfits are always the hardest part to any photoshoot. Start with a piece of clothing that you love, either your son's shirt, or a dress of your daughters, or your husband's dress shirt. Hopefully, before you've even thought about clothes, you have an idea as to where the portraits will be taken and your photographer understands the particular look you are going for. This will help you when it comes to picking out clothes.
Once you have your starting shirt/dress/whatever-you-picked-out, you can coordinate the rest of the family around that item. Please, please, please, do not have everyone super matchy, matchy. While intrinsically there is nothing wrong with everyone in jeans and matching white shirts, I personally find that boring and dull. I love a photo that has lots of personality and color to it.
Some of my favorite photos are my favorites, because of what the client chose to wear. Seriously, it makes such a huge difference! I won't get terribly deep into clothes, but you get the idea right?
So, you've got your family's outfits planned and now that burden is lifted.
Ladies, touch up those highlights or gray hairs. Pamper yourself a little and get a manicure. Check those eyebrows too while you're at it.
Gentlemen, decide if you are going with the scruffy look or clean shaven.
Remember, these pictures are an investment and it would be awful if you didn't like the end result because you didn't take the time to invest in yourself.
Make sure everyone gets to bed at a decent hour the night before a shoot. Everyone (especially mom) needs to be rested and ready to go the next day.
Drink lots of water in the few days leading up to the portrait session and even bring some to the portrait session itself.
On the day of, make sure you know where you are meeting your photographer and try to arrive a few minutes early. It never fails, whenever we have to be somewhere at a specific time (usually Sunday school for us), we're running late. Try planning ahead and have everything ready to go.
Bring a comb, bottled water, and lip gloss or makeup for touch-ups with you as well. It doesn't hurt to bring bug spray if you will be shooting out in the woods or an open field.
I discovered when my son was tiny and we were headed to get some family portraits taken was, I would dress him in a different outfit than the one I had planned for the pictures. Without fail, he'd have a major blowout and poo would be everywhere. I learned quickly, to either have a few backup outfits for the pictures, or just put him in something different until we arrived. That helped mamma's blood pressure.
One more thing.
Have fun.
I can't stress that enough. You've put in the time to prepare for this day and so has your photographer, so relax and let her do the job you hired her to do. Let your kids be kids and don't stress if they are terrors. Trust me. If you did your homework, your photographer is professional enough to get the job done, even if you think the shoot was a disaster, there are always one or two keepers. When the parents are relaxed, the kids will relax. When the parents are upset, kids will pick up on that so fast, so be a good example and keep your head, even if you feel like losing it.
Trust your photographer and relax.  Ready for the next step in your family portrait experience?