The month of December is always such a busy month.
For my family, it was no exception.
We have new niece born on my husband's side – Maddison Marie. And a new nephew born on my side – Ryan David, born January 1st. 
Here's a picture that you can't help but smile at when you see it! Love newborn baby yawns, they are about the cutest thing ever.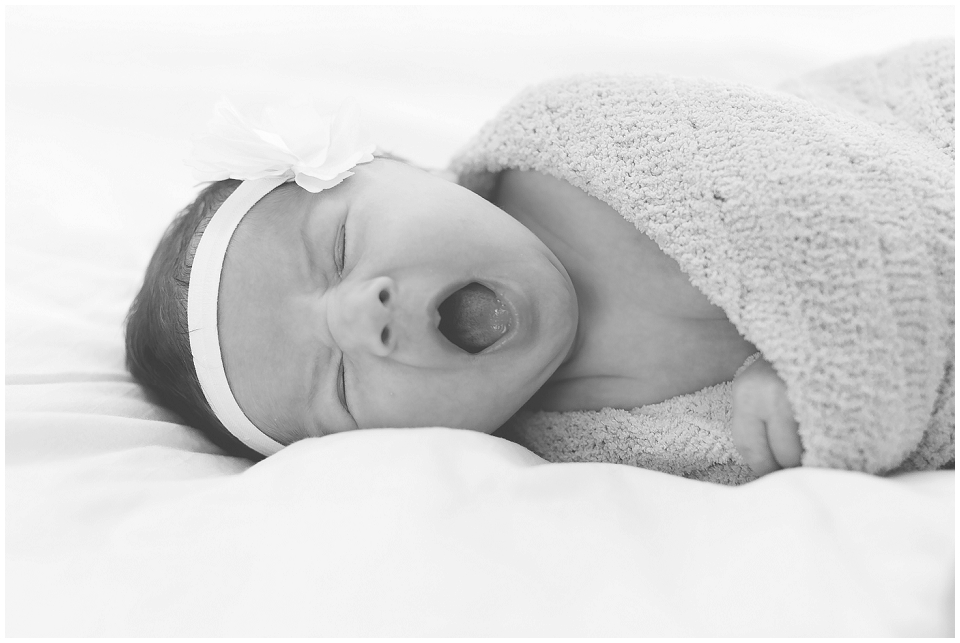 So be prepared to be bombed with newborn cuteness!
Consider yourself warned.
I've slowly been playing around with a few features on my camera and combining it with a new piece of software I purchased several weeks ago. I am by no means a pro or expert, but I've really enjoyed taking simple videos and then creating custom slideshows with those videos and the pictures from that particular session.
I got the idea with my daughter, Sadie, while taking her 3 month old pictures. Then, I was able to practice again on my new niece, Maddison, over Christmas.
I really love how these turn out! I'm hoping to introduce these types of slideshows this year and hope you love them too!
Without any further ado, please meet Baby Maddison!