I love taking pictures of large families. I love all the personalities and how they all mesh together.
I love to see who is content to sit back and relax. Who really doesn't want to be there. Who loves being in front of the camera. And who is hard to get a smile out of.
I had this very opportunity Thanksgiving morning for a friend of mine. All of her family was in town celebrating this special time of year and she wanted to gift them with a photoshoot. I loved the idea.
I have to say, for a large extended family, this one was organized, well dressed, listened, and had big personalities. It was fantastic!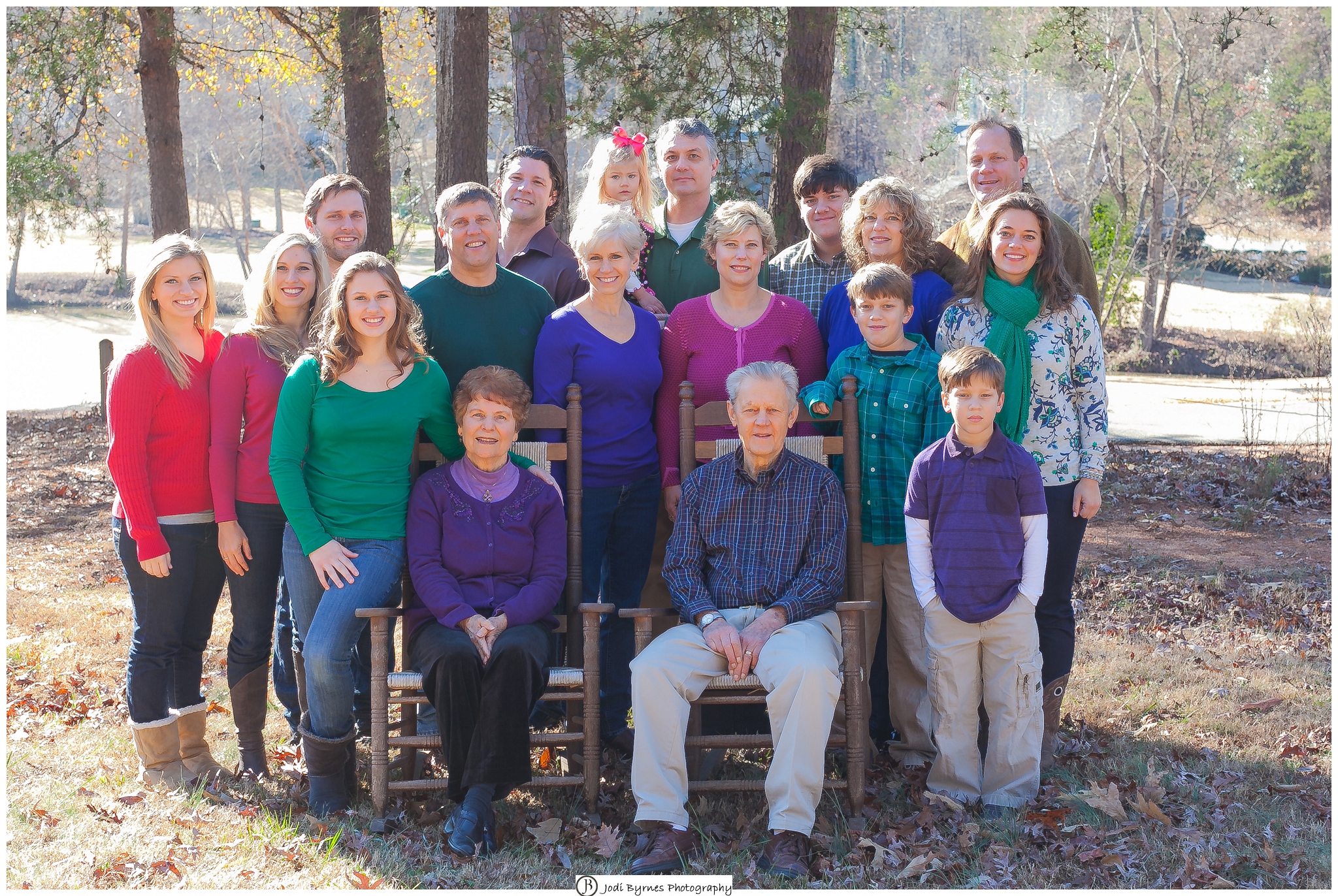 I love that Melissa wanted to capture her grandparents and the special bond they have with each other, their children, and grandchildren. I was only happy that I could be a part of that experience.
You would think photographing 18 people would be a challenge, and in most cases, it is. However, the Holloway family had me laughing and joking right along with them during our quick time together.
It had snowed the day before Thanksgiving here in Greenville, so I was very happy when the sun peaked out on Thursday and the temperatures weren't frigid.
I'd love to talk with you if you are interested in scheduling a family portrait session of your own!